Shopping paradise Vienna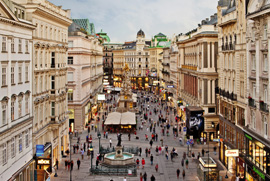 Shopping in Vienna is fun, no matter if you are looking for antiques, new shoes or a souvenir. Strolling along the nearby Kärntner Straße, you will come along many lovely shops. At the Kohlmarkt and the Graben are the stores of all the well-known designers like Armani, Gucci, Cartier and Luis Vuitton. Dareto have a look in the side-alleys too.
You will be surprised by many little boutiques, keeping unique pieces and antiques for sale!
Bild: ©Wien Tourismus / Christian Stemper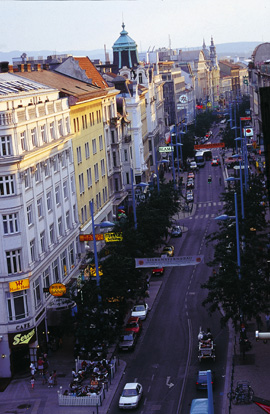 If you would like to do some more shopping after exploring the city centre, you should give the Mariahilfer Straße a visit. It's the longest shopping mile of town! On a foul weather day we recommend a visit to Shopping City Süd (SCS) located on the border of Vienna – one of the largest shopping malls in Europe!
Enjoy yourself!
Shopping addresses
Bild: ©Wien Tourismus / Bryan Duffy