The Vienna Naschmarkt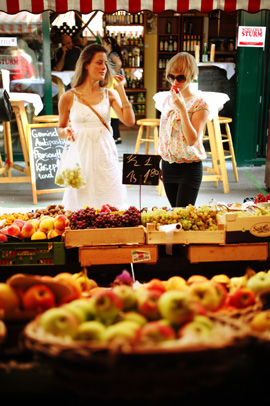 Enjoy a typical Viennese shopping experience on the many wonderful markets. Viennese life style mixes with eastern European charm and strolling the markets ends up in a culinary and cultural trip around the world. The Vienna Naschmarkt is one of the most famous and largest of its kind, offering the visitors many delights. Every Saturday a huge bric-a-brac market is held there. Maybe it holds a treasure for you, you never know!
Bild: ©Wien Tourismus / Peter Rigaud
Christmas Markets in Vienna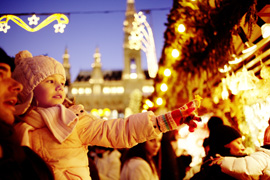 A traditional Christmas market is a must during Christmas time. All the lights, smells and a warm punch make Christmas time perfect! The Christmas market at the Rathausplatz – Town Hall Square holds a lot ready to please the children!
Bild: ©Wien Tourismus / Peter Rigaud
Weihnachtsmarkt Schloss Belvedere
Easter markets in Vienna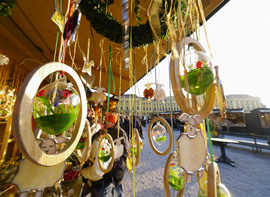 The equivalent to the Christmas markets is the Easter markets. In spring time tiny market booths offer handmade Easter goods as well as culinary treats. Give it a go, it's worth a visit!
Bild: ©Wien Tourismus / Karl Thomas